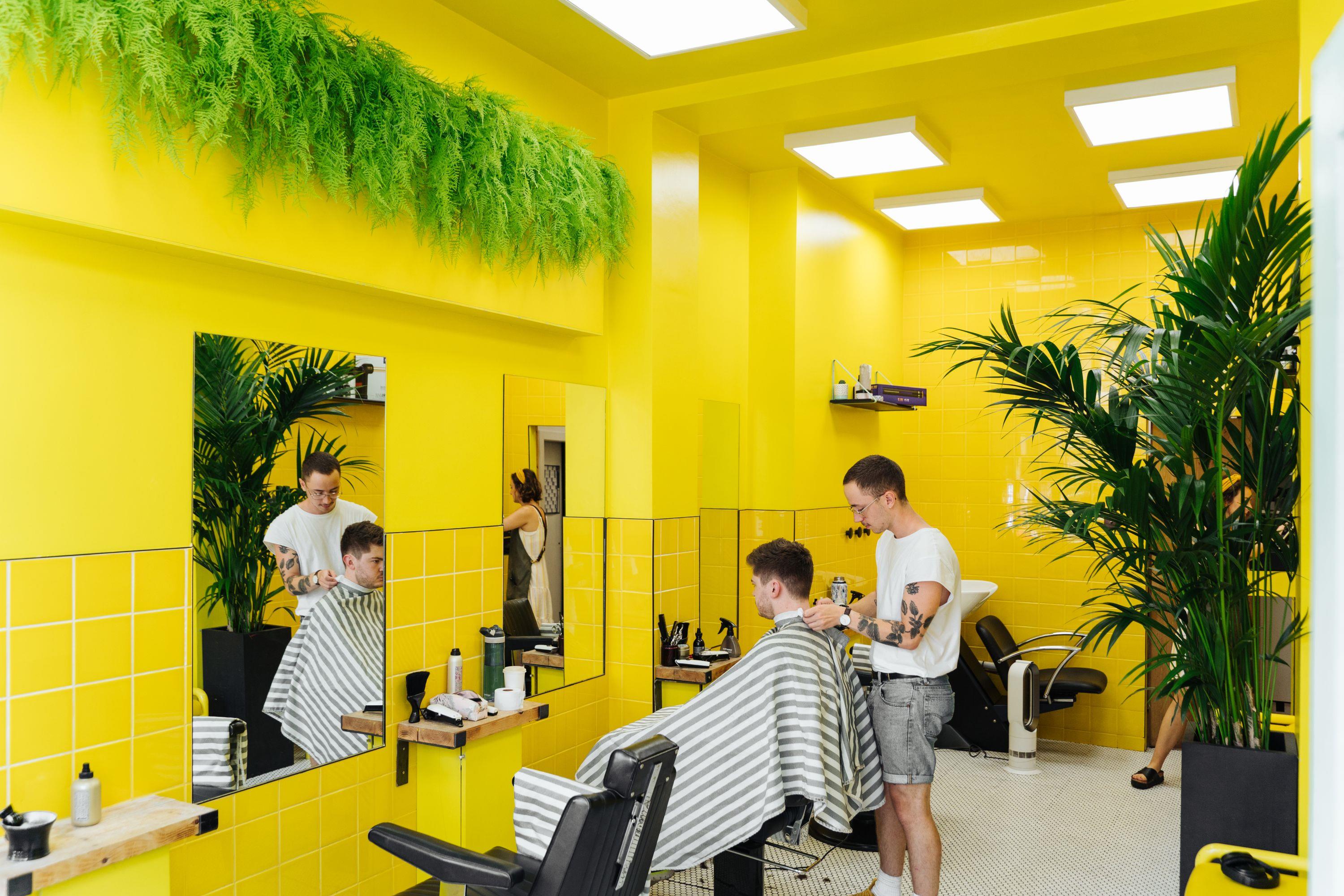 Stag
An award winning hair salon and barbershop in Edinburgh.
Stag
Michael - (he/him)

Senior Stylist

Michael specialises in all cuts in all types of hair and is a great all round stylist. With a wealth of experience on editorial shoots and fashion photoshoots. Get booked in with Michael today for a restyle or tidy up.

Lo - (she/her)

Advanced Stylist

With over 30 years experience within the industry, Lo is a highly valued member of the stag family.

Mai - (she/her)

Level 3 Colourist/Advanced Stylist

Mai has a real flare for creative haircuts and colour, with special expertise in restyles.

Amelia - (she/her/they/them)

Graduate Stylist

Amelia has expertise is cutting short hair using Clippers/Scissors. Amelia is doing some training in longer stylist, so feel free to book a discounted rate training cut with Amelia for Bobs and Everything else.

Quentin - (he/him/they/them)

Advanced Stylist

Winner of Creative Head 2022 Visionary Award, Quentin is great with all textures and lengths of hair. Your go to for creative cuts, Quentin also specialises in cutting and styling wigs.

Victoria - (she/her/they/them)

Level 2 Colourist/Senior Stylist

Victoria is has wealth of experience with cuts of all lengths and textures. An expert in creative colour placement.

Murray - (he/him)

Owner

Ruth Furneaux - (she/her)

Level 1 Colourist/Assistant Manager

Ruth is one of our Colour Specialists at Stag with a wealth of experience..From soft Balayage to creative colour...an absolute Queen of the bobs!! Get booked in with Ruth from short to long cuts.

Jo - (she/her)

Senior Stylist

Jo is an amazing all round stylist who has wide variety of clients..From short styles to Long Shag cuts Jo is your person.

Nicole - (she/her)

Operations Manager

Polly - (she/her)

Level 2 Colourist/Junior Stylist

Polly is one of our curl specialist here at Stag and is passionate about textured styles such as Shags and Mullets. If you want some creative colour Pollys your person!

Amy - (she/her)

Trainee Stylist

Amy is one of our up and coming trainee stylist and is nearing the end of her training.. Help Amy complete her training and book in for a trainee cut off all lengths of hair.
Stag
Stag
22 Lady Lawson Street, EH3 9DS, Edinburgh
0131 281 1963
Wednesday

Thursday

Friday

Saturday

Sunday

10:00 - 18:00

10:00 - 18:00

10:00 - 18:00

10:00 - 18:00

09:00 - 18:00
10 Haymarket Terrace, Edinburgh
0131 281 1963
Tuesday

Wednesday

Thursday

Friday

Saturday

08:30 - 20:00

08:30 - 20:00

08:30 - 20:00

08:30 - 20:00

08:30 - 18:30