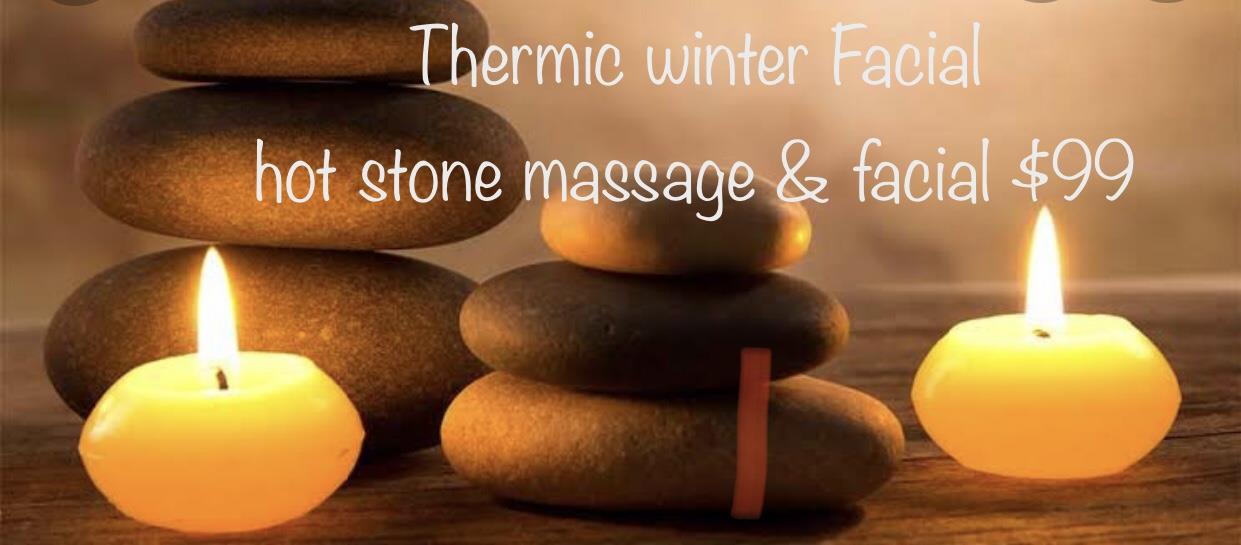 SMK Bespoke Facials & Grooming Room
WINNER New Zealand Beauty awards 2017/2018
Skin Therapist - Sonya Hemopo

WINNER Spark Stella Business Awards 2018
Best in Style and Beauty - Excellent Customer Experience
Star Performer - Sonya Hemopo

We are the go-to Urban Spa retreat, for service like no other, treat yourself or a friend. Its time to think about wellness where healthy mind and body become one.
Find Us: 9 Heu Heu Street, CBD Taupo.
UPSTAIRS above the "Collaboration" Home Store.
Inquiries: 07 377 4734 / online booking available.

A Bespoke Treatment Is An Exceptional Fusion Of Traditional Massage With Modern Skincare Practices Blended With Your Individual Prescription To Deliver Real Skin Results.

With a hands on approach, we blend the brilliance of science and nature, to restore your skin health, evoke clarity and harness luminosity. We believe in empowering ones soul to a state of harmony; encouraging a quintessential body-mind balance.

We offer a range of treatments, including Spa Journeys, Beauty and Man-Kind Therapy and Facials. These have been crafted thoughtfully to bring a relaxing, rejuvenating and heavenly experience that you will never forget. Beauty Therapy and Facial Artistry at its finest.

SKIN
""My facials provide results driven treatments for beautiful skin".
NAIL LOVE
"A clean manicure should promote healthy gorgeous selfie ready nails"
"LASHES"
"The perfect lash treatment is the icing on the cake"

Beyond our exclusive treatments and prescription facials, we also offer Body Waxing, Spa Treatments, Brow and Lash Bar.

Find us in the heart of the CBD, hidden away from the hustle and bustle, we are a Skin and Beauty Therapy Clinic with time just for you; to pause, escape, repair, reset and nourish.

BOOK ONLINE
Cancellation Policy.......50% fee applied of treatment cost for bookings cancelled within 24 hours of appointment......fully redeemable if rebooked within two weeks.












SMK Bespoke Facials & Grooming Room
Sonya Hemopo

Owner/Award winning Skin therapist

Sonya Hemopo is the founder and creator behind SMK Bespoke Facials & Grooming Room. A skincare advocate Sonya has been mentored by the best in the industry, developing on her considerable skin care experience and knowledge. A fully qualified Estitician with a Diploma in Beauty and Spa Therapy. Sonya is a member of the New Zealand Association of Beauty Professionals. WINNER - NZ beauty awards 2017/18. Stella Awards 2018 Style & Beauty Winner. One of the best in the industry.
SMK Bespoke Facials & Grooming Room
SMK Bespoke Facials & Grooming Room
SMK Bespoke Facials & Grooming Room
SMK Bespoke Facials & Grooming Room
Level One, 9 Te Heuheu Street (UPSTAIRS) above Collaboration, Taupo, 3330
07 377 4734
Tuesday

Wednesday

Friday

Saturday

Sunday

9:00am - 5:00pm

9:00am - 5:00pm

9:00am - 5:00pm

10:00am - 4:00pm

10:00am - 3:00pm