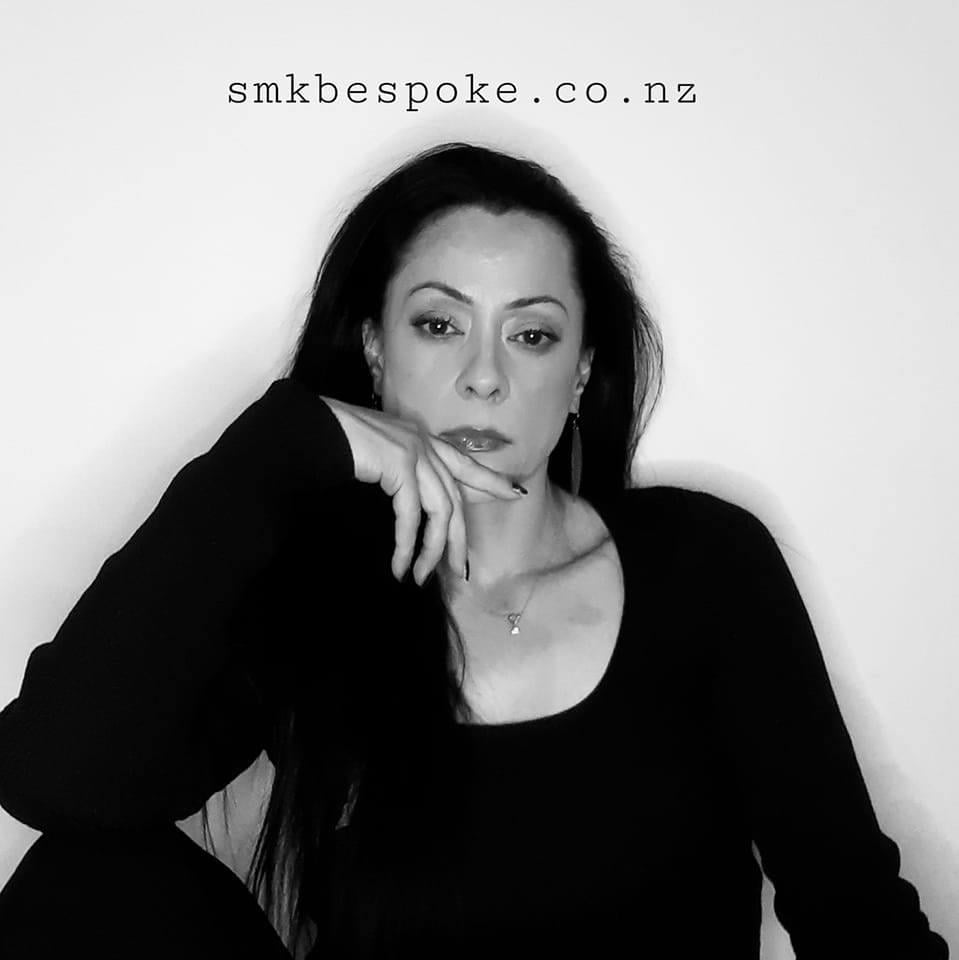 SMK Bespoke Facials & Grooming Room


WINNER New Zealand Beauty Awards
Skin Therapist - Sonya Hemopo

WINNER Spark Stella Business Awards
Best in Style and Beauty
Excellent Customer Experience

We are the go-to Urban Spa retreat, for service like no other, treat yourself or a friend. Its time to think about wellness where healthy mind and body become one.

Find Us: 9 Te Heuheu Street, CBD Taupo.
(UPSTAIRS) above the "Collaboration" .

A Bespoke Treatment Is An Exceptional Fusion Of Traditional Massage With Modern Skincare Practices Blended With Your Individual Prescription To Deliver Real Skin Results.

With a hands on approach, we blend the brilliance of science and nature, to restore your skin health, evoke clarity and harness luminosity. We believe in empowering ones soul to a state of harmony; encouraging a quintessential body-mind balance.

We offer a range of treatments, including Spa Journeys, Beauty and Man-Kind Therapy and Facials. These have been crafted thoughtfully to bring a relaxing, rejuvenating and heavenly experience that you will never forget. Beauty Therapy and Facial Artistry at its finest.
Beyond our exclusive treatments and Prescription facials & Holistic facials we also offer Body Waxing, Spa Treatments, Brow and Lash Bar.

Find us in the heart of the CBD, hidden away from the hustle and bustle, we are a Skin and Beauty Therapy Clinic with time just for you; to pause, escape, repair, reset and nourish.

BOOKING made easy ONLINE

Cancellation Policy.......no refund for cancellations within 24hours of your booking schedule. This is classed as late cancellation.











SMK Bespoke Facials & Grooming Room
Sonya Hemopo

Owner/Award winning Skin therapist

Sonya Hemopo is the founder and creator behind SMK Bespoke Facials & Grooming Room. A skincare advocate Sonya has been mentored by the best in the industry, developing on her considerable skin care experience and knowledge. A fully qualified Estitician with a Diploma in Beauty and Spa Therapy. Sonya is a member of the New Zealand Association of Beauty Professionals. WINNER - NZ beauty awards 2017/18. Stella Awards 2018 Style & Beauty Winner. One of the best in the industry.
SMK Bespoke Facials & Grooming Room
SMK Bespoke Facials & Grooming Room
SMK Bespoke Facials & Grooming Room
SMK Bespoke Facials & Grooming Room
Level One, 9 Te Heuheu Street (UPSTAIRS) above Collaboration, Taupo, 3330
0278643004
Tuesday

Wednesday

Thursday

Friday

Saturday

9:30am - 2:00pm

9:30am - 2:00pm

9:30am - 2:00pm

9:30am - 5:00pm

10:00am - 3:00pm