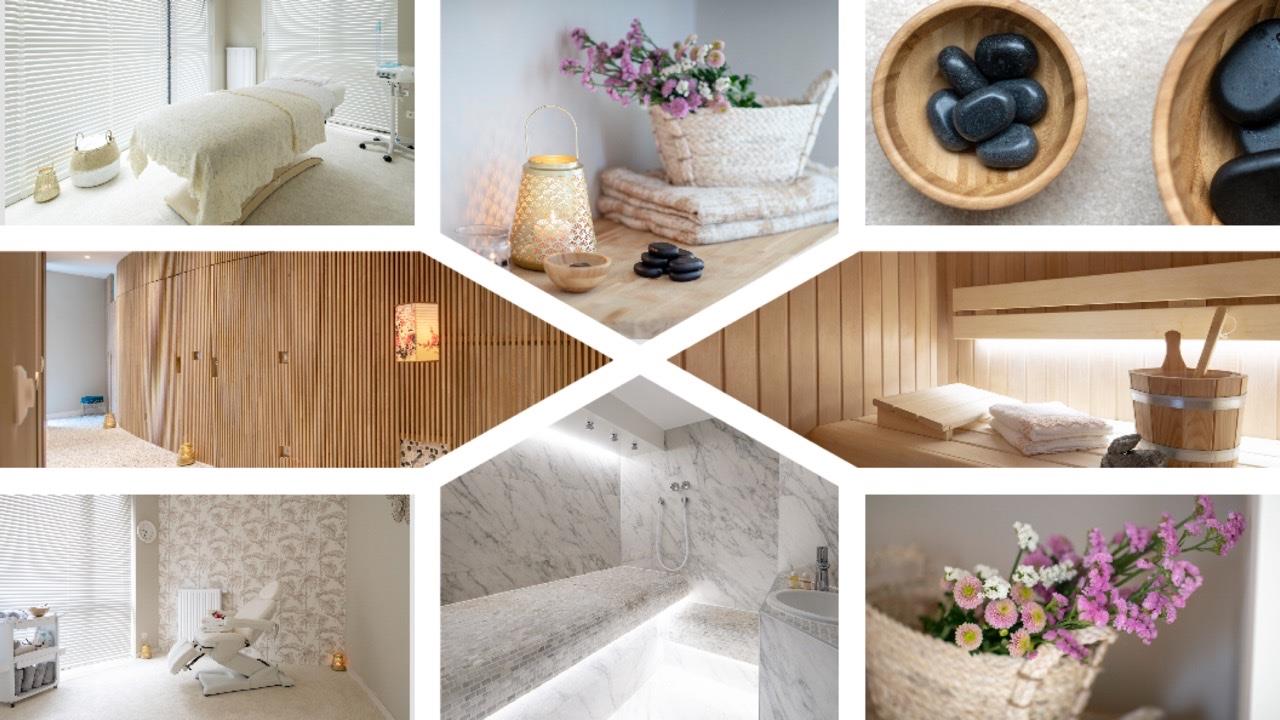 Chez Eva Spa - Vietnamese Massage
Établie depuis 2017, Chez Eva Spa est un salon de massage où la relaxation et le bien-être sont les maîtres mots. La praticienne principale, Thao, vient du Vietnam où le massage fait partie de la culture. Chez Eva Spa vous pouvez choisir la façon dont vous désirez vous relaxer parmi nos différentes techniques de massage traditionnel.
Notre premier salon se situe à Evere pour des soins individuels uniquement. Notre second salon se situe à Ixelles, pour des soins individuels ou collectifs, il y a 3 tables de massage à disposition et un wellness avec un Sauna, un Hammam et une douche à affusion.
Visitez notre page Facebook en cliquant sur la petite icône en bas à droite, vous y trouverez les photos du salon ainsi que les commentaires laissés par nos invités.


Established since 2017, Chez Eva Spa is a massage salon where relaxation and well-being are the key words. The principal practitioner, Thao, comes from Vietnam where massage is part of the culture. At Chez Eva Spa you can choose the way you wish to relax the best among our traditional massage techniques.
Our first salon is located in Evere for individual treatments only. Our second salon is located in Ixelles, for individual or collective treatments, there are 3 massage tables available and a wellness with a Sauna, a Hammam and an affusion shower.
Visit our Facebook page by clicking on the icon at the bottom right, you will find the pictures of the spa and all the reviews of our valuable guests.



TVA/VAT: BE0627792809
Chez Eva Spa - Vietnamese Massage
Thao

Masseuse

Hi, My name is Thao, I am a Vietnamese woman, I am certified in several massage technics in Vietnam. With my long experience in that art, and the warm welcome rooted in my Vietnamese culture, I am committed to provide the best service it could be. I hope to see you soon!

Marta

Masseuse

Hi, My name is Marta, I am a Spanish woman and I love human contact in what I do. Fun fact, I am also a flamenco dancer! Hope to see you soon!

Xherina

Masseuse

Hi! I am xherina. I am albanian- greek . I am certified Reiki and massage master- practioner. Through my long spiritual journey on energy healing , I am commited to bring you one step closer to your body! Breath and take some time for you. Namaste

Ana

Masseuse

Hi, My name is Ana, I am a Croatian woman. With my cultural experience worldwide and my professionalism, I wish to bring you all the best I've learnt over the years. See you!
Chez Eva Spa - Vietnamese Massage
Chez Eva Spa - Vietnamese Massage
Chez Eva Spa - Vietnamese Massage
Rue de l'Arbre Bénit 7, Ixelles, 1050
+32 2 582 94 48
Monday

Tuesday

Wednesday

Thursday

Friday

Saturday

Sunday

10:30 - 21:00

10:30 - 21:00

10:30 - 21:00

10:30 - 21:00

10:30 - 21:00

10:30 - 20:00

10:30 - 20:00
Avenue des Désirs 19, Evere, 1140
+32474420494
Wednesday

Thursday

Friday

09:00 - 19:00

09:00 - 19:00

16:00 - 19:00