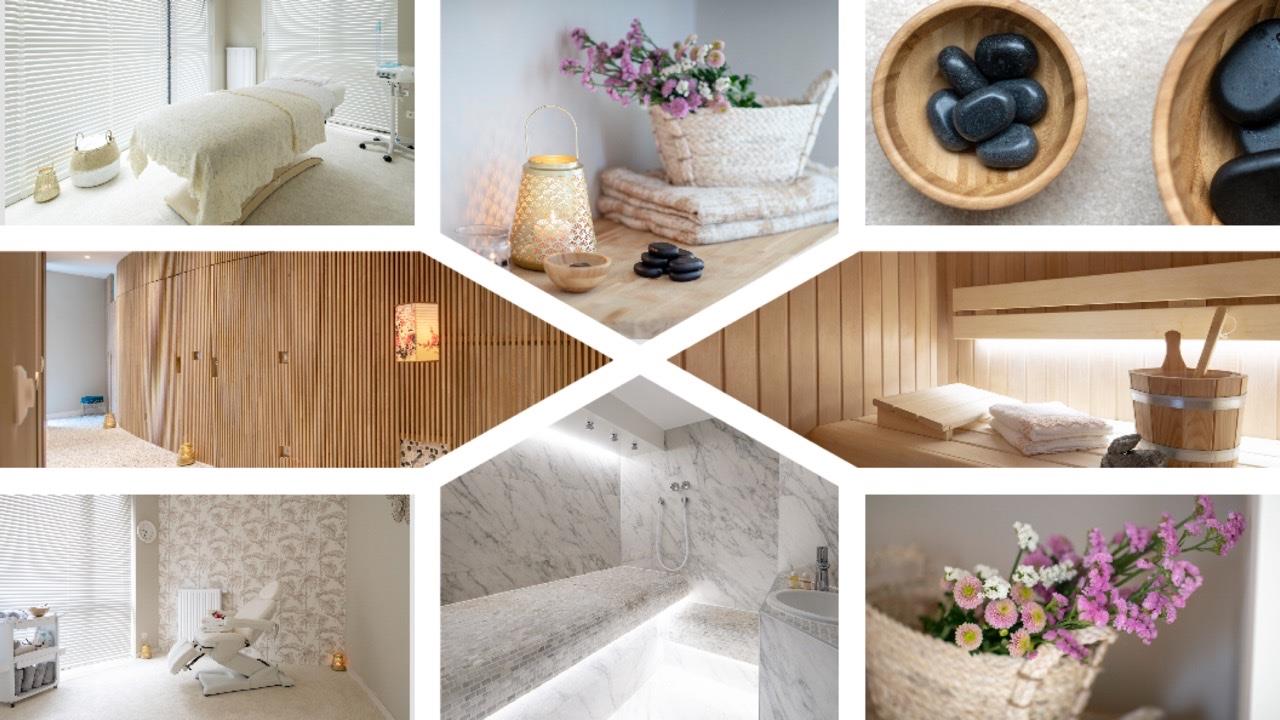 Chez Eva Spa - Vietnamese Massage
Établie depuis 2017, Chez Eva Spa est un salon de massage où la relaxation et le bien-être sont les maîtres mots. La praticienne principale, Thao, vient du Vietnam où le massage fait partie de la culture. Chez Eva Spa vous pouvez choisir la façon dont vous désirez vous relaxer parmi nos différentes techniques de massage traditionnel.
Notre premier salon se situe à Evere pour des soins individuels uniquement. Notre second salon se situe à Ixelles, pour des soins individuels ou collectifs, il y a 3 tables de massage à disposition et un wellness avec un Sauna, un Hammam et une douche à affusion.
Visitez notre page Facebook en cliquant sur la petite icône en bas à droite, vous y trouverez les photos du salon ainsi que les commentaires laissés par nos invités.


Established since 2017, Chez Eva Spa is a massage salon where relaxation and well-being are the key words. The principal practitioner, Thao, comes from Vietnam where massage is part of the culture. At Chez Eva Spa you can choose the way you wish to relax the best among our traditional massage techniques.
Our first salon is located in Evere for individual treatments only. Our second salon is located in Ixelles, for individual or collective treatments, there are 3 massage tables available and a wellness with a Sauna, a Hammam and an affusion shower.
Visit our Facebook page by clicking on the icon at the bottom right, you will find the pictures of the spa and all the reviews of our valuable guests.



TVA/VAT: BE0627792809
Chez Eva Spa - Vietnamese Massage
Thao

Masseuse

Hi, My name is Thao, I am certified in several massage technics in Vietnam. With my long experience in that art, and the warm welcome rooted in my Vietnamese culture, I am committed to provide the best service possible. I speak Vietnamese, English and basic French. I hope to see you soon!

Salie B

Masseuse

Hello! My name is Salie, and I can't wait to meet you at Chez Eva Spa. I started my massage therapy career in the Philippines . I believe that massage very important for optimal health and balance of the body and mind. I speak Tagalog, English, and basic French. See you soon!

Simone Santos

Masseuse

Hello everyone! My name is Simone. My goal is to provide an outstanding massage for my clients. Health and wellness have always been a passion of mine, and massage therapy has allowed me to combine this passion with my love of helping people. I am also proud to be certified in body lymphatic drainage from the Renata França institute. I speak Portuguese, English and French. I look forward to meeting you!

Thuy Thai

Masseuse

Hello, I'm Thuy. I'm from Vietnam. With my skills earned over the years in the well-being industry, I'm confident to commit myself to bring you high end services. I'm here to listen, to help you unburden your daily life stress, and more importantly to bring you great feelings after sharing your moment at our spa. Thank you and welcome.

Bella Pin

Masseuse

Hi, My name is Bella. I'm from Thaïland, I have experience in massage techniques for over 10 years. I can help people relieve from tiredness, tension and stressed muscles. I work professionally and provide a high service to everyone inmy hands. You will feel relieved. I speak Thai, English and basic Dutch. Thank you and see you soon!
Chez Eva Spa - Vietnamese Massage
Chez Eva Spa - Vietnamese Massage
Chez Eva Spa - Vietnamese Massage
Rue de l'Arbre Bénit 7, Ixelles, 1050
+3225829448
Monday

Tuesday

Wednesday

Thursday

Friday

Saturday

10:00 - 21:00

10:00 - 21:00

10:00 - 21:00

10:00 - 21:00

10:00 - 21:00

10:00 - 21:00
Avenue des Désirs 19, Evere, 1140
+32474420494
Monday

Tuesday

Wednesday

Thursday

Friday

09:00 - 11:00

09:00 - 11:00

09:00 - 11:00

09:00 - 11:00

09:00 - 18:30