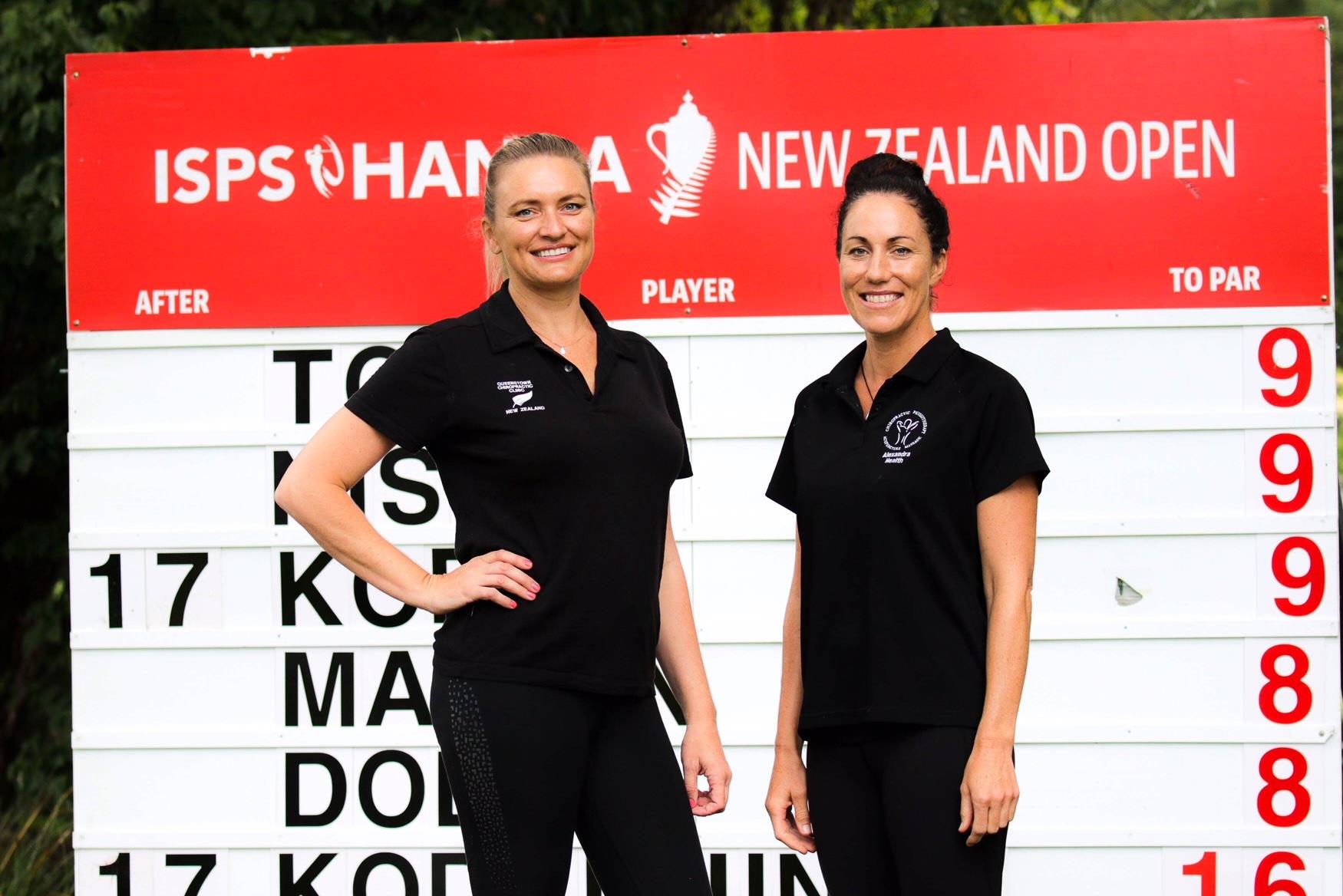 Bond Clinical & Sports Massage
2019 to Present South Island Maori Wahine Team

2019 to Present Otago Maori Rugby Teams

2019 to Present - Southern Steel Netball Team

2019 - 100th New Zealand Golf Open Hill Golf Course Arrowtown - 26th Feb to 3rd March

2018 to Present - Otago Volts Cricket Team

2018 to Present - Southland 7's team

2018 - Otago Rugby Union -Ranfurly Shield - YES Boys!!

2018 Fiji International Golf Open PGA July 30 to August 6th

2018 ALL BLACKS Steinlager Series v France Dunedin 19-24 June

2018 ISPA HANDA New Zealand Golf Open PGA at Millbrook Resort in Queenstown - 27th Feb to 4th March

2018 to Present PGA Australia

2017 to Present HIGHLANDERS Super Rugby team

2017 ALL BLACKS v Australia Bledisloe Cup Dunedin 20-27 August

Continuing to help international and national representatives, regional and school athletes achieve their performance goals, hit their marks and recover from injuries.

Desiree graduated Clinical and Sports Massage Therapy in Auckland in the 90's and continues up skilling online & clinical practice courses.

Des works closely with Peak Performance Massage: Rebecca Whyte. Consultancy House Clinic Dunedin Osteopath: Neil Patel and Knox Podiatry: Rebecca Finchett. If you're based in Queenstown Health Chiropractic: Neki Patel Physiotherapy, Massage, Medicine and Eastern Physio Gore.

Working full time as a Sports Massage Therapist from a clinic room she's set up at home, Olympic Gym & Sports Med. Also regular trips through Maniatoto Hospital, Queenstown Health, Christchurch and Auckland.

We have amazing "Sports Massage Otago Collective" with a epic crew of Massage Therapists ready to take on your teams needs in Otago. If you need more than 1 therapist for your team check out our webpage www.sportsmassageotago.wixsite.com

Des competes in Showing and Dressage on her Irish Sport horse "Vin", works out at the Olympic Gym, raises her 8yr son Cameron.
Bond Clinical & Sports Massage
Des

Clinical and Sports Massage Therapist
Bond Clinical & Sports Massage
Bond Clinical & Sports Massage
Bond Clinical & Sports Massage
13 Ashmore Street, Halfway Bush, Dunedin, Otago, 9010
021663804
Monday

Tuesday

Wednesday

Thursday

Friday

12:00pm - 7:00pm

12:00pm - 8:30pm

11:00am - 6:00pm

12:00pm - 7:00pm

10:00am - 2:45pm
Maniatoto Hospital - RANFURLY